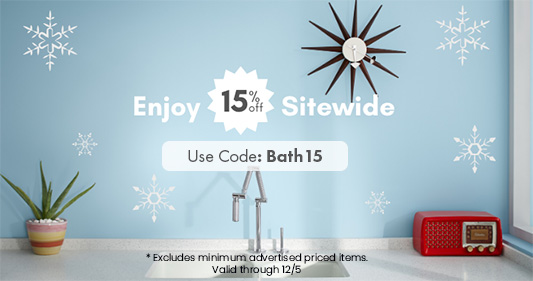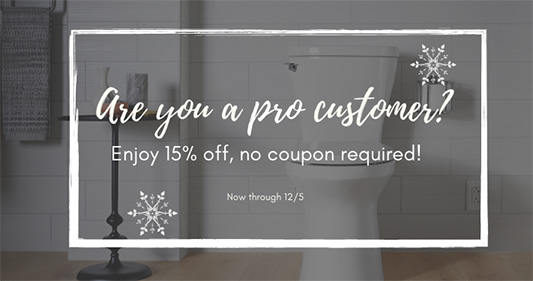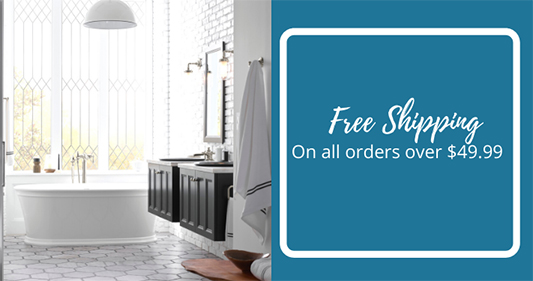 The special offers page is our effort to reward you for your support and patronage. We are offering a 15% storewide discount with the coupon code - 'BATH15' for every time you shop with us. With the sitewide BATH15 coupon code you can sit back and relax knowing that you are both saving 15% off on each purchase and the time you would spend looking for coupons online.
Using the BATH15 coupon code is easy and convenient to use. One can use the coupon code at checkout. Beyond that, we are also offering a 5% discount off your first order upon subscription to our mailing list. Don't worry! We do not spam.
Our mailing list is a great way to stay updated on new arrivals, discounts, and special offers.
We also offer FREE SHIPPING on all orders over $49.99.
We at Bath1.com, take pride in being the one-stop-shop for purchasing bathroom and kitchen furnishings. Bathroom and kitchen design speaks a lot about the house. Therefore, it is our goal to help you create a beautiful space that feels like your go-to heaven. With unlimited choices, you will always find what you are looking for, be it contemporary or antique.