Toilets, Toilet Seats and Bidets
Toilets come in different shapes and sizes. Choose one that will fit in your bathroom considering your comfort, ease of cleaning, water efficiency and preferred style. Today, toilets range from classic one or two-piece toilets to smart toilets with automatic flushes, remote controls, bidet functions and even music players.
First thing you need to pay attention to is the rough-in size which is the distance between the drain of the toilet to the wall to make sure that the toilet you are buying can fit into your current bathroom. And if you want to save some space or little space available, you should consider wall mounted toilets. The other thing you need consider when it comes to dimensions is the height of the bowl. There are toilets with comfort height toilet bowls which are higher than standard heights which makes it easier to sit on and stand up (which is also a requirement for ADA compliance).
If you still have doubts about buying a toilet online, we have this guide which might make it easier for you: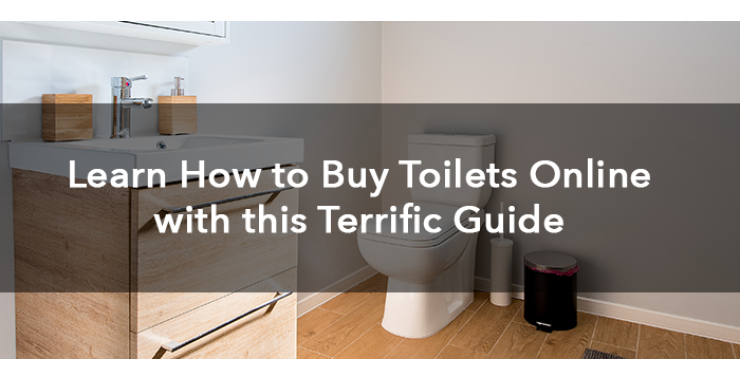 If you are looking to build, transform, or update your bathroom into a modern, rustic or traditional design you dream, we are here to help you get the toilets you want at competitive prices. Here at Bath1, we offer a wide variety of toilets from leading Brands in the field (like Toto, Kohler, American Standard, and Transolid). We are not offering just a way to order products online, but also, more importantly, we offer great customer service whose most important aim is to satisfy and to cater to the needs of our customers. As most businesses make this claim, we raise the ante by having it provided by our customer service specialists who are actually here in our office building instead of an offshore facility in the other side of the globe. With over 100 years of combined customer service experience, each strives to ensure all customers are treated as they expect to be treated as consumers themselves.