Franke
About Franke

Franke is a Swiss company operating in a number of different markets on a global scale. The company was formed in 1911, and Franke produced their first sink in 1925.

Franke is the World's largest manufacturer of kitchen sinks, and is at the forefront of research and development of new materials and products for the kitchen. Franke UK is wholly integrated into the Franke Kitchen System Division. The modern sink has come a long way from it's humble beginnings. Gone are the days when it was a massive sink tub fixed to wall, with a wooden drainer beside it. Now, with kitchen design playing a key role in home improvement, it has ceased to be a mere workaday item.

Now it is designed to be good looking, even fashionable, as well as functional. And options are much wider in terms of materials, colours, styles and formats. Franke is always at the forefront of design implementation in the manufacture of new models and materials.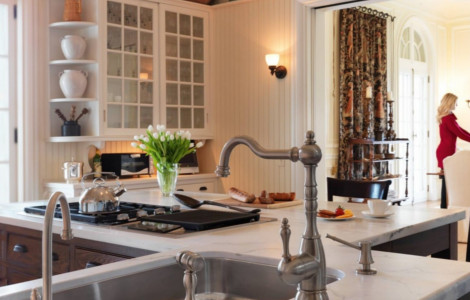 Popular Collections
Shop All Franke