Sidebar
Champagne Bronze is the New GOLD
In the world of interior design, where trends shift like the wind, this season's standout is the Champagne Bronze finish, and it's all the rage for good reason. If you're looking to add a touch of luxury, modernity, and sophistication to your space, then this trend is worth considering. We are about to pop the cork on this sparkling new design sensation!
Champagne Bronze (left) and traditional Gold (right) are both warm metallic tones that exude elegance, however, they do have their differences. While Gold tends to lean more towards a yellow undertone, Champagne Bronze features a subdued gold tone with a hint of bronze. Therefore, if you're looking to add a touch of luxury, Champagne Bronze finish has got you covered.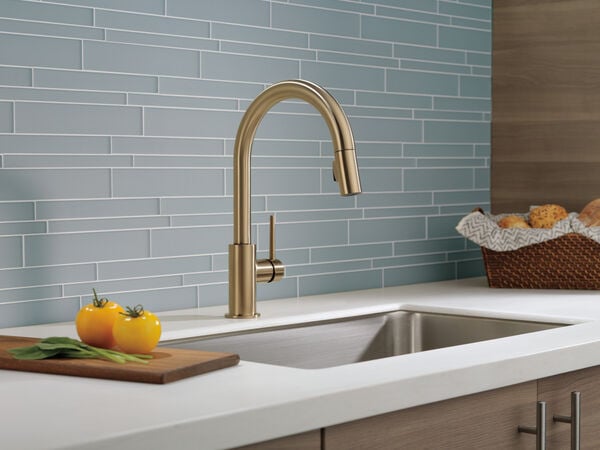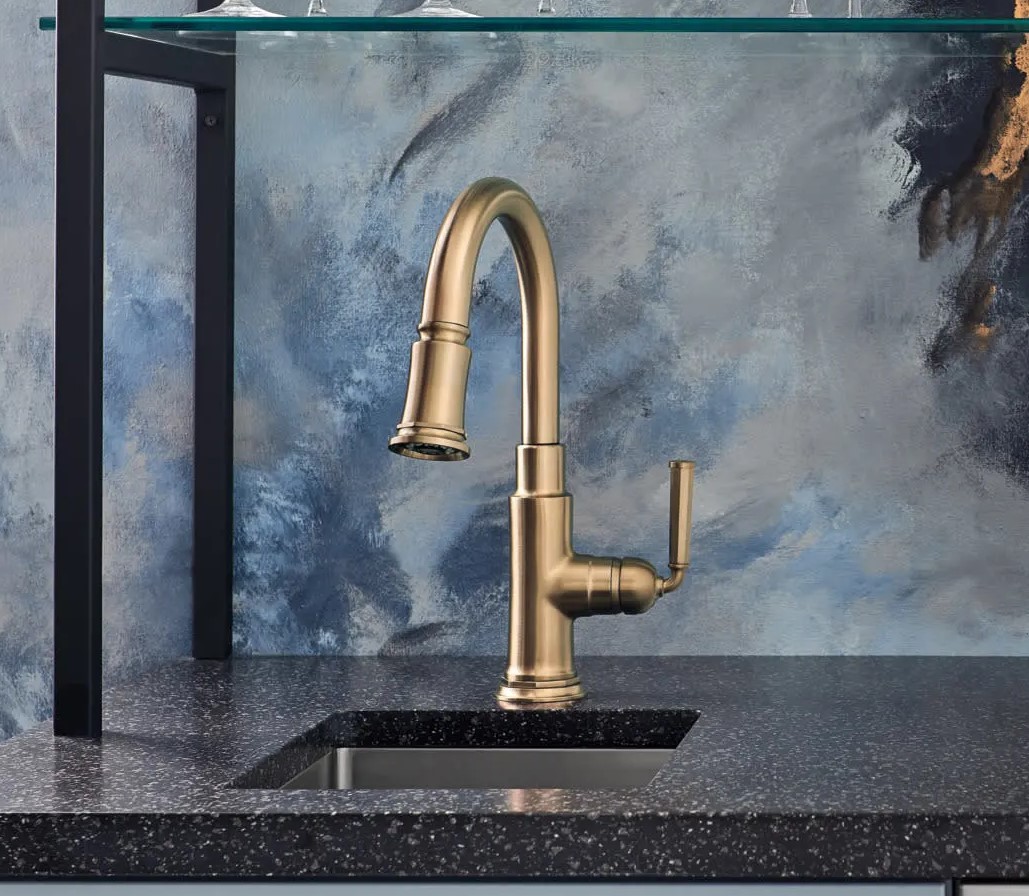 Delta Champagne Bronze Faucet Brizo Gold Faucet
Champagne Bronze is the perfect upgrade if you're willing to spend just a bit more for a truly luxurious look. This finish is an amazing complement to your satin brass, brushed gold, and antique brass fixtures. The warm tones of these finishes will work together to create a cohesive and elegant look. Champagne Bronze also adds a light shimmering effect that mimics the classic brass finish seen in traditional home designs, but with a contemporary twist. It's like the best of both worlds - classic charm with a modern edge.
Most importantly, people are choosing Champagne Bronze over gold because of its durability. Unlike gold-plated items that typically last around two years before they start tarnishing and wearing down, Champagne Bronze is built to last. It's guaranteed not to corrode, tarnish, or discolor, ensuring that your investment in luxury will keep shining for years to come.
So, don't fall behind—join the trend and make your home the luxurious haven you've always dreamed of! Cheers!
TOP PICKS