Sidebar
Enhance your kitchen with improved lighting.
When I was a kid, I would sleep over at my grandparent's house, there was nothing like sitting down on their floral couch to watch a baseball game or an old western movie with my grandpa after swimming in the pool out back, then in the mornings my grandma would always make the most amazing french toast, perfectly buttery and sweet, complemented with savory salty bacon. As an adult looking back, those are some the best moments of my childhood, and as I was reminiscing about different aspects of the sleepovers, I remembered one thing my grandma would do every time; after dinner was finished and the rest of us were comfortable in the living room, before she would come sit with us she would stand in the doorway and say, "kitchen's closed" and turn off the light. As the overhead light shut off, there was a small light over the sink that would remain on, it had a blue hue to it and was a kind of nightlight to guide your steps if you needed a glass of water in the night. I remember being glad for that light, for without it the kitchen would have felt mysterious and daunting, a contrasting difference to the warm and happy kitchen that was home to a special breakfast tradition.
Do you have any memories like this? Little things that affected you at an early point in your life that you carry with you? I am fortunate to have wonderful grandparents who have influenced my life greatly, and there are many things that I've brought from my childhood into adulthood, one of which, if you couldn't guess from my example, is a "nightlight" in the kitchen. I mentioned in the last blog how much I appreciated our updated kitchen when we bought our home, one of my favorite features being the under-cabinet lighting, to me, turning on this warm and subtle light each night to fill the otherwise dark room brings back that same sense of comfort as my grandma's blue-hued sink light. It seems that people abandon the thought of expanding their kitchen lighting during a remodel, thinking perhaps that it's too expensive or too complicated, or that the only way to have a beautifully-lit kitchen is to buy a home where it's already in place. Thankfully, that's no longer the case, for achieving beautiful lighting is incredibly simple thanks to Sensio America, a brand that focuses on innovative lighting design solutions. Sensio America has created a range of super useful and insightful products for your kitchen or bathroom, all made from the highest quality materials, and all available right here at Bath1. Whether you want to add under-cabinet lighting, lighting above your cabinets to highlight your greenery and décor, or at the base of your cabinets as an illuminating walk-way, you can find the materials you need right here.
We carry a variety of lighting options, suitable for any surface, and all available in either a warm white or a cool white hue to help distinguish your space and create your desired effect.
Here are a few stand-out options :
Sensio America has a variety of innovative and ingenious products, all capable of elevating your space and adding comfort to your home. There is no time like the present to stop wishing for a magazine-worthy house and start creating your dream home within your current space. Sensio America has created the beautiful products and we at Bath1 are proud to offer them at an affordable price. We encourage you to invest in your home and see the difference that improved lighting can offer! Please refer to our helpful product guides below to decide which products are right for you.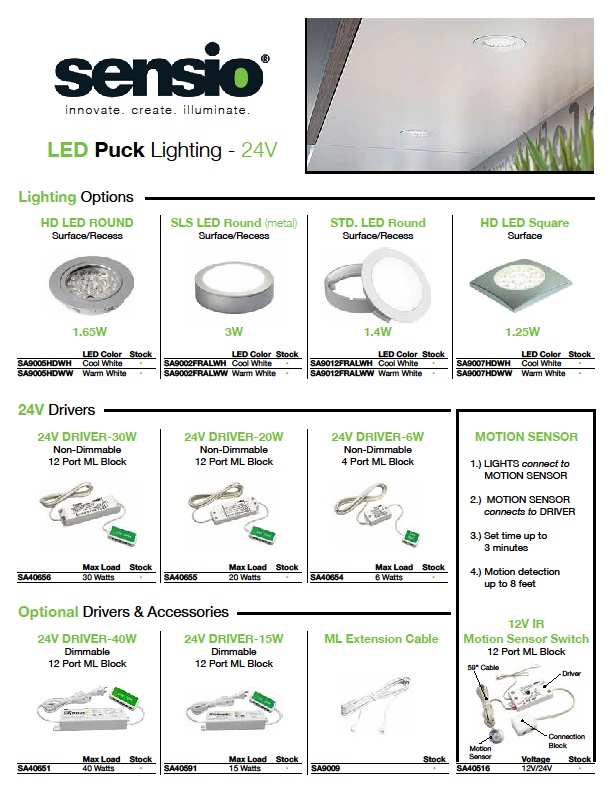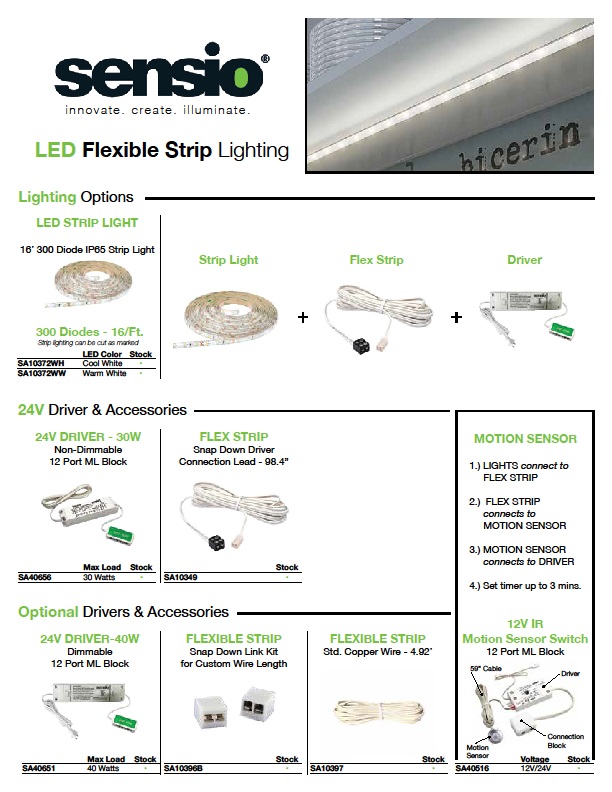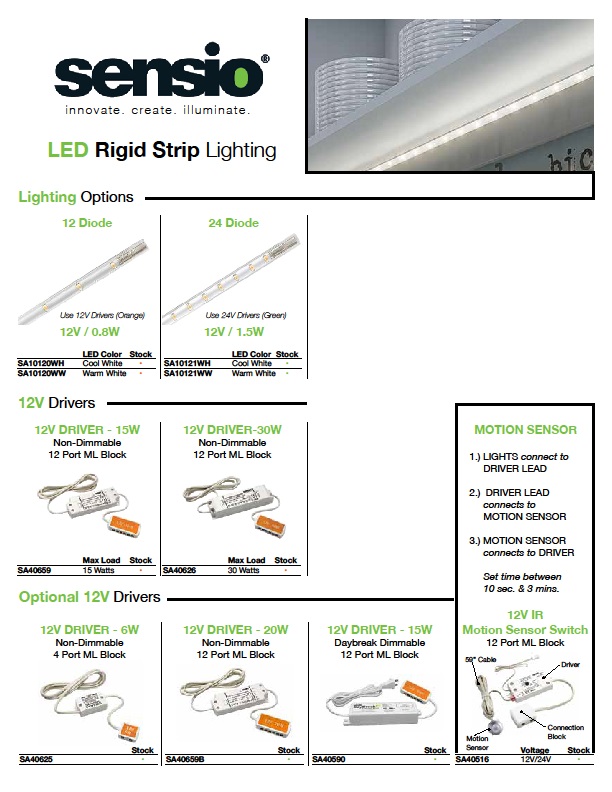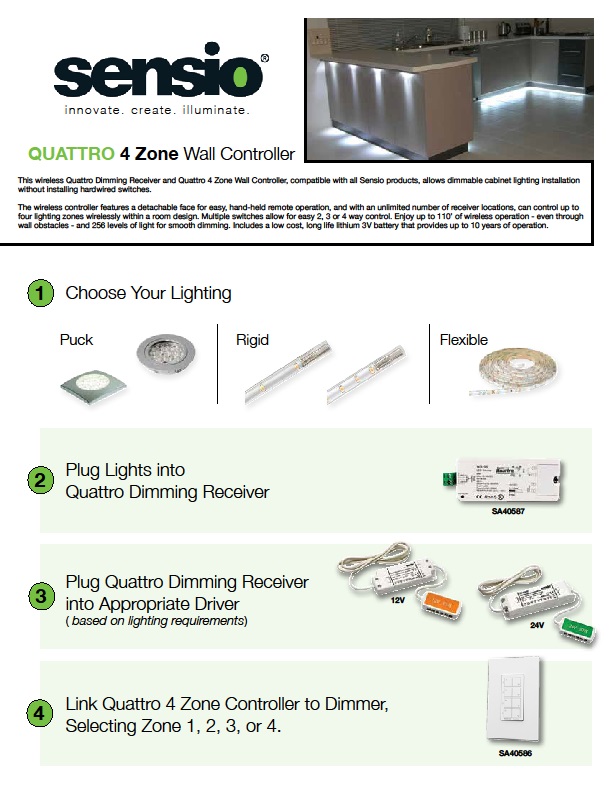 Thank you so much for reading and please feel free to reach out with any questions.
Have a great day and stay safe out there!